Feather Tree
From Dragons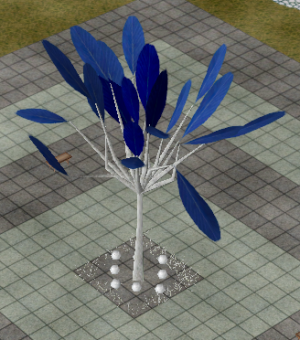 Feather Tree is a game played over 30 days. The only working one at the moment is located on Xinren at 235 220. To play you must purchase a license for 30 BTM. Only primary accounts are permitted to purchase a license, and a player can buy only one license. Mule (alt) accounts may not buy Feather Tree licenses. Breaking this rule may mean you lose all purchased licenses.

Every day you will be able to harvest one frond from the Feather Tree, resetting every day at 7:00 EST. If you don't collect your frond in a given day, your frond's value will be lost and will be added to the next day's pot.

Fronds have high variance ranging from a few hundred SAT up to several BTM. The more people that bought licenses, the less each frond is worth, and there is no way to tell who has a license. See EV Analysis below.